Stephen Ramsey
President
Stephen D. Ramsey is an Executive with Lockheed Martin Corporation, where he has supported our military in various executive management and legal roles with Lockheed Martin and IBM for 25 years. Prior to that, he worked as an attorney with Steptoe & Johnson in Washington, DC. Steve graduated from the University of Richmond in 1981 and the University of Virginia School of Law in 1984. As the son of a career Army officer, Steve was born on Fort Rucker, Alabama, and grew up on multiple military bases. Steve has served on numerous non-profit boards in the past, including Lourdes Hospital and the American Helicopter Society.
Jim Davie
Vice President
Mr. Davie is the founder of the JD Bravo Company and serves as its President and Chief Executive Officer. Prior to Bravo's founding Mr. Davie served as the Assistant Public Works Director for Haverford Township, PA where he was responsible for the oversight and project management of the Township's active capital program. Jim is also known for having served three years in the United States Marine Corps as a member of the Force Reconnaissance Company, Special Operation and as a Squad Leader for two tours of duty in Iraq. It was during his second tour of duty that Mr. Davie suffered life threatening injuries. As a result of this record of service the JD Bravo Company has verified its status as a Service Disabled Veteran Owned Small Business (SDVOSB) and obtained its certification as a Disadvantaged Business Enterprise, (DBE,) through the Pennsylvania Unified Certification Program, (UCP).
Marie Nahikian
Secretary
Marie Nahikian has a distinguished career as a community organizer and developer who has financed, built and developed more than 5,000 affordable homes and apartments in Washington, DC, New York and Philadelphia. Marie has worked in the U.S. Department of Housing & Urban Development under President Barack Obama. She served under the Mayors of Washington, DC (Hon. Walter Washington and Hon. Marion Barry), New York (Hon. David Dinkins) and, Philadelphia (Hon. Wilson Goode and Hon. Michael Nutter). Marie has provided leadership for such non-profit community development organizations as Habitat for Humanity, Queens Economic Development Corporation, Enterprise Foundation, Housing Works, DC Coalition for the Homeless and Adams Morgan Organization. Marie led organizing efforts in the District of Columbia's Home Rule movement as well as housing for the homeless, anti-gentrification, the American Federation of Government Employees and the Building Trades Council. She was on the Board of Directors of the Pacifica Foundation and the Homeless Assistance Fund; She worked with National Public Radio and Harper's Magazine as well as several community-based newspapers. Marie is a graduate of the University of North Carolina in Greensboro and attended the Harvard University Kennedy School of Government.
Jonathan Saidel
Treasurer
Jonathan Saidel is a partner at Rosen Law where he specializes in class action litigation, real estate consulting and represents individuals and corporations with large tax liabilities before cities, states, and the federal government. Jonathan previously served as the City Controller of Philadelphia where he won local and national plaudits for reforming and professionalizing the Controller's Office. He is lauded for his dedication during that time to fiscal discipline along with his proposals of innovative ideas which contributed to growth within the city of Philadelphia. His work culminated in the publication of the widely praised book, "Philadelphia: A New Urban Direction," which is still used as a guidepost for effective government and corporate governance and is required reading in many colleges and universities.
Cherie Arabia
Cherie Arabia serves as Vice President of Product Experience Readiness, TPX Integration for Comcast Cable. In this role, she is a customer and employee champion driving product engagement throughout the organization. Cherie leads a team focused on end-to-end employee readiness and feedback platform for Comcast's Xfinity products including its video, broadband, voice, home and automation services. In addition, her team includes a specialized group of product storytellers who share their experiences and expertise to engage, inform, and delight employees, partners, and customers leveraging the world-class product experience center and virtual environments.
Cherie is a proud daughter of a Vietnam Veteran and is passionate about our Veterans and supporting Veteran causes. An active civic leader, Cherie served for two terms as a Trustee for the Pennsylvania School for the Deaf; she served her final two years as an appointed leader on the Trustees' Executive Committee. Cherie is now a Senior Advisor for Girls Inc. of Greater Philadelphia and Southern NJ, after eight years of service as a board member.
Cherie holds an MBA from the Villanova School of Business and her undergraduate degree from West Chester University.
Donna Bailey
Donna E.M. Bailey is the Chief Operating Officer of Community Behavioral Health (CBH), a nonprofit 501c (3) corporation contracted by the City of Philadelphia to manage the delivery of behavioral health services for more than 700,000 eligible Medicaid recipients of Philadelphia County. This innovative program merges managed care expertise with community behavioral health and other human services systems to provide an integrated and comprehensive approach to serving the unique and diverse populations in Philadelphia.
Donna has held several leadership roles within CBH. In the past eight years, she has served as the Chief of Staff, Chief Operating Officer, and Compliance Officer, and most recently, in 2020, as the Interim Chief Executive Officer. As a member of CBH leadership, she has led cross-functional teams to develop systematic operations improvements, redesigned the credentialing process for network practitioners, and developed a robust internal compliance and risk management infrastructure.
Prior to her time at CBH, Donna held several leadership positions within the City of Philadelphia government. Among her accomplishments with the City, Donna facilitated development of a major housing initiative yielding 2,500 new housing options for low-income and disabled Philadelphians.
Donna has anchored her career in the human services sector for over 20 years and is a passionate advocate for equity and social justice. 
She is also a proud Philadelphia native and a graduate of Swarthmore College, Pennsylvania State University, and the University of Pennsylvania.
Ed Yost
Ed is a Gulf War era U.S. Navy Veteran and current Army National Guard Judge Advocate Officer.  He has almost two decades of experience as a labor and employment attorney having worked at Drinker Biddle & Reath LLP in Philadelphia and as in-house labor and employment counsel at The Hershey Company and Wawa, Inc., where he has served as Assistant General Counsel for the past ten years.  Ed earned his BA from The College of New Jersey and his JD from Rutgers University.  Ed has served on various non-profit Boards including Liberty USO and the Chester County Chamber of Commerce Foundation.
Jack ONeill
Vietnam Veteran, serving three tours in the United States Army 1968, 1969, 1970 (stationed in Northern bases along DMZ). Long-time member of Roofers Union Local 30, retired. Jack is also a member of the Board of Directors for the Light House Soccer club in Philadelphia, PA. Coached 35 years of youth soccer, and 25 years at the high school level for St. Joe's Prep. Jack also volunteers daily at VMC and has been a supporter for over 14 years.
Lisa DeBella
Lisa DeBella is a born and raised Philadelphian and the daughter of a decorated WWII veteran who, as a navigator in the 457th Bomb group flew 36 missions during the war. In 1979, Lisa started the interior design firm of LS Design. Through her success as an interior designer with extensive experience in property rehab, she expanded her skill set and became a licensed Realtor in 1994. Since then, she has helped negotiate the sale and purchase of many of the finest properties on Philadelphia's Main Line.
Lisa is married to radio personality John DeBella, who since 1996 has held a yearly radiothon on WMGK for the VMC. Along with their support of the VMC and veterans causes, Lisa and John extensively support Dog rescue and shelters, as well as feeding the hungry in the Philadelphia area.
Nicole Reigelman
Nicole Reigelman serves the as press secretary for the Pennsylvania House of Representatives Democratic Caucus and Democratic Leader Joanna McClinton.  
Previously, Nicole was the communications director at the Pennsylvania Department of Education (PDE), where she led the Press and Communications Office for nearly six years, spearheading the Department's messaging strategy. She also served as press secretary from 2015- 2018, engaging local, state, and national media outlets daily. 
Before transitioning to PDE, Nicole served as the Pennsylvania Attorney General's director of Military and Veteran Affairs and worked for the Pennsylvania state House for more than a decade in the Office of the Speaker, the Legislative Communications Office, and for the Democratic Policy Chairman. 
Additionally, Nicole is a member of the Pennsylvania Air National Guard, where she has served as an Intel officer and a Public Affairs Officer (PAO). In 2017, she deployed to Al Dhafra Air Base in the United Arab Emirates where she coordinated and managed nearly a dozen multi-day journalist visits from media outlets including the New York Times, Reuters, and Allure Magazine. She has also been a member of the Harrisburg University of Science and Technology corporate faculty since 2018, where she teaches professional communications in the graduate school. 
Nicole earned a bachelor's degree in sociology from American University in Washington, DC, a master's degree in social science from the University of Chicago, and certificates in marketing strategy from Cornell University and diversity and inclusion from University of South Florida. She is also a graduate of the Defense Information School at Ft. Meade, Maryland. 
Rodney Little
After a 20 year career as a Police Officer for Philadelphia Housing Authority and 29 years at Fort Dix in the United States Army Reserve where he retired as a Sergeant Major, Rodney Little began serving as President/CEO of the consulting firm, RL Little Consulting, where he advises on managerial, policy, and security based strategies. As Co-Host of "The Board Room Meeting" on WWDB AM Talk Radio 860, Rodney lends this expertise to the general public, leading on-air discussions on topics related to business, politics, and social issues. Rodney is also involved in many local organizations and currently serves as the Commissioner of Pennsylvania Governor Tom Corbett's Advisory Commission on African American Affairs, Board Member of the United States Military Academy Selection Panel, and President of the Fraternal Order of Police Lodge #106.
Steve Phillabaum
Steve Phillabaum is recognized as a prominent Veteran leader in the community.  He is an Executive at NFP and brings unique leadership capability to the technology, life sciences, government contracting and non profit sectors.  Steve also spent several years on active duty leading United States Sailors and Marines during Operation Iraqi Freedom, embarked in USS Bulkeley (DDG 84) and USS Typhoon (PC 5).  Immediately following active duty, Steve advanced through project management, engineering, and new product development positions with a world leader in the robotics and automation material handling industry.  He led business development teams that produced nationally ranked growth while developing new markets throughout the United States and internationally.   Serving and advising Veteran focused organizations are a passion for Steve's continued "life of service."
Steve is a United States Naval Academy graduate, NCAA Division 1 Water Polo athlete, and received his MBA from Saint Josephs' Erivan K. Haub School of Business with a dual degree in Marketing and Management.
Susan Kretsge
After serving as a caseworker for the Commonwealth of Pennsylvania, Susan Kretsge worked for the City of Philadelphia for more than forty years. She concluded her city career as the deputy mayor for health and social services, overseeing the departments providing child welfare, juvenile justice, public health, behavioral health, intellectual disability and homeless services. During Ms. Kretsge's tenure, she oversaw the launch of the city's first permanent supportive housing clearinghouse. In December 2015, after 40 years of public service, Deputy Mayor of Philadelphia Susan Kretsge provided the critical leadership under Mayor Michael Nutter to "end" veteran homelessness. Ms. Kretsge is a board member of the East Falls Historical Society.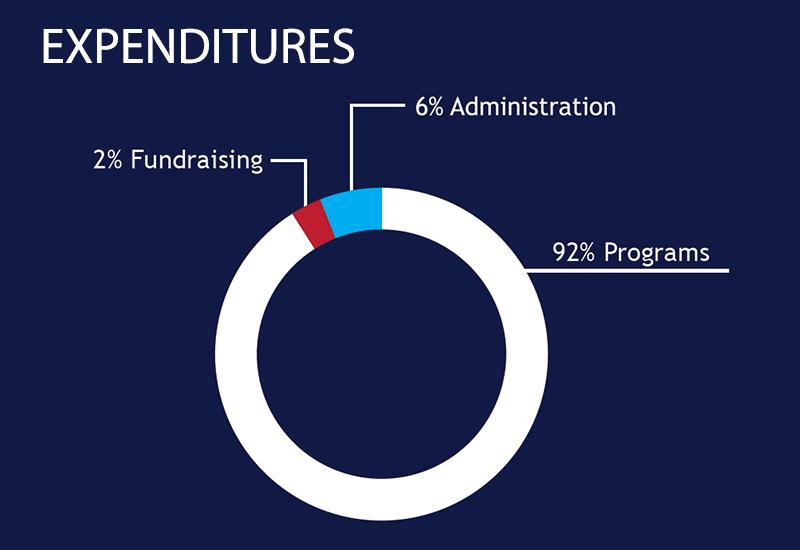 92% of every donation directly supports our Veteran Community!
The VMC is a non-profit 501 (c)(3) organization  |  EIN/Tax ID: 23-2764079  |  United Way Donor Option #14797419  |  CFC Donor Option #48126