Joe Brooks
Executive Director
In early 2020, Joe Brooks assumed leadership of the Veterans Multi-Service Center. When the pandemic hit, Joe coordinated and expanded vital services for vulnerable veterans; in the years since, he has spearheaded new programs and opened three new offices to meet the growing need and grown support. Joe previously served as CEO for the USO of Pennsylvania and Southern New Jersey, where the organization expanded their operational capabilities with new programming and new service centers at Philadelphia International Airport and Fort Indiantown Gap, PA. Joe is a lifelong Philadelphian having attended Cardinal Dougherty High School, Temple University & the Wharton School of Business. His proudest accomplishment is being father to Sean, Ally, Anna and Kara. 
Ryan McGoldrick
Deputy Executive Director, Mission Execution
Ryan has worked to provide services to Military and Veterans communities in the Tri-State area for over a decade. She joined the Veterans Multi-Service Center in 2014 as the Program Manager for VMC operations in Southern New Jersey and Delaware. In 2017, Ryan began to oversee the VMC's regional SSVF Programs, encompassing 27 counties across Pennsylvania, Delaware and New Jersey. Ryan holds a BS in Communications from Kutztown University.  In July 2022 Ryan was promoted to Deputy Executive Director of Mission Execution. 
Lincoln Strehle
Deputy Executive Director, Business Operations
Lincoln started his career at VMC in 2003 after completing his BS degree in Management Information Systems at Cabrini University. Lincoln oversees VMC's business operations including: finances, grants/foundation support, and information technology. In 2011, Lincoln received the U.S. Small Business Administration Eastern Pennsylvania Veteran Advocate of the Year award. Since 2017, he has served as Secretary on the Philadelphia Veterans Parade and Festival Board of Directors and chairs VMC's Justice, Equity, Diversity, and Inclusion commitee.
Rich Lampkins
Chief Human Resources Officer
Having worked mostly as a human resources administrator for property management and real estate investment corporations for over15 years, Rich Lampkins joined VMC as its Chief Human Resources Officer in March 2018.  Rich provides strategic advice to operational managers and leadership in the development and execution of human resource policy and procedures, specifically in the areas of training and development, organizational and performance management.
Patricia Burke
Director of Business Management
Trish began her career at VMC in 2001. In 2012, she assumed the role of Director of Business Management, responsible for financial operations as well as internal controls. Her duties also include banking and insurance.
Debby Derricks
Director of Development
Debby serves the organization by overseeing marketing, communications and development. Her past work includes political campaign management, communications consulting, strategic marketing, and business development. She holds a BA in Political Science and Psychology from New York University and a Certificate in Politics from the University of Pennsylvania. 
Nathan Four
Director of Housing and Homeless Services
Nathan Four has been with Veterans Multi-Service Center since September of 2008. He has worked in several capacities throughout his time with the organization. Starting as Case Manager for 95 veterans in VMC's residential program, LZ II, he was appointed Program Coordinator a little over a year later. In October of 2017, he was promoted to Assistant Director, and in September of 2018, to Director for Residential Services where he was responsible for oversight of 125 Grant and Per Diem transitional housing beds located at the Coatesville VA Medical Center. In April of 2023, Nathan transitioned to a new role as VMC's Director of Housing and Homeless Services.  In this role, Nathan is responsible for VMC's permanent supportive housing programs and homeless services, including program development and implementation. Though Nathan is not a veteran, several of his family members are, including his mother and father.
Jaclynn Trakalo
Director of Outreach and Community Engagement
Jaclynn Trakalo received her BA in Psychology from Rutgers University and her MS in Clinical and Counseling Psychology, Trauma Concentration, from Chestnut Hill College. She has been with the Veterans Multi-Service Center since 2008. Jaclynn began by interning for VMC's Service Center, The Perimeter. She has also been a Case Manager for several VMC programs, a Life Skills Counselor for our Supportive Housing Program and a Program Manager for both the Supportive Services for Veterans and Families Program and The Perimeter. Jaclynn manages the Philly Vets Home team which is responsible for coordinating to end Veteran Homelessness in Philadelphia. She also manages the Veteran Outreach and Navigation Team comprised of partners working to connect Veterans to housing services.
Vandy Rider
Director of Supportive Services for Veteran Families
Vandy holds a Master's in Public Policy, Administration, and Leadership from The Ohio State University and a Bachelors of Science in Social Work from Metropolitan State University of Denver. After serving 8 years in the military, Vandy worked with stateless peoples in South East Asia before returning to the United States in 2013. Since then, Vandy has worked to provide services to at-risk veterans and their families. She joined the Veterans Multi-Service Center in 2019 as a program manager and was recently promoted to Director of Supportive Services to Veteran Families, (SSVF). VMC's SSVF programs span 33 counties across Pennsylvania, Delaware, and New Jersey.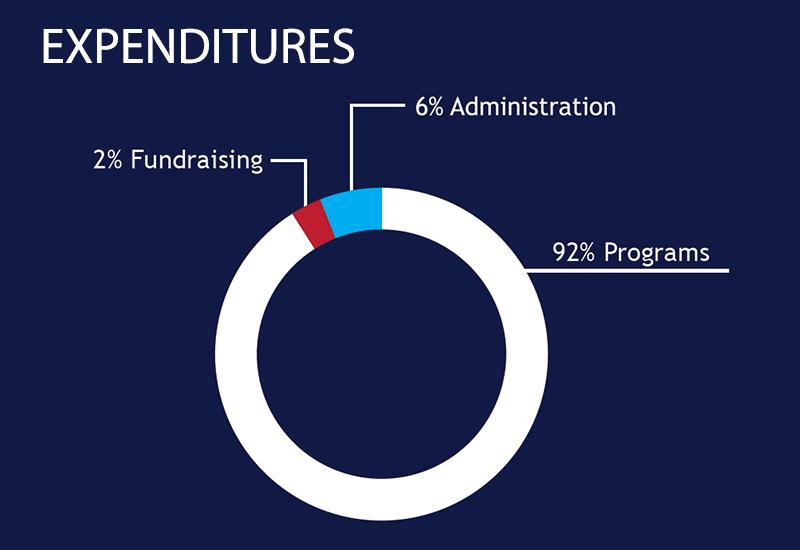 92% of every donation directly supports our Veteran Community!
The VMC is a non-profit 501 (c)(3) organization  |  EIN/Tax ID: 23-2764079  |  United Way Donor Option #14797419  |  CFC Donor Option #48126