The services that we provide to the Veterans of this great nation would not be possible without the help and support that we receive from Corporations, Foundations and various community supporters. Together we are making a difference in Veterans lives. We are thankful to the following:
Corporate Partners
Aramark
Comcast
Davita Dialysis Centers
Deloitte
Fannie Mae
General Electric
Home Depot
Novo Nordisk
L3 Communications / SPD Electrical Systems
Lockheed Martin
Patriot Direct
Peco Energy
Pepper Hamilton
Pond Lehocky
Sugar House Casino
US Foods
Vanguard
Foundation Support
Austelle Foundation
Betty and Leo Balzereit Foundation
Carita Foundation
Chatlos Foundation
Collegiate Consortium
DAV Charitable Service Trust
Delaware Valley Regional Economic Development Fund
Hoxie Harrison Smith Foundation
Joan and Bernard Spain Foundation
Lincoln Financial Foundation
Pennsylvania Veterans' Trust Fund
Community / Individual Support
Presidential ($100,000 +)
Joint Chief's ($25,000 – $99,999)
WMGK 102.9 FM (Greater Media Philadelphia)
Comcast Foundation
Reggie Bishop
Flag ($10,000 – $24,999)
Military Order of Purple Heart Department of PA.
PECO Energy
Lockheed Martin
Sarah Alfadl
DaVita Dialysis Centers
Lincoln Financial Foundation
Pepper Hamilton, LLP
Regimental / Wing ($5,000 – $9,999)
Thomas Fenerty – NAVMAR
General Electric
PECO (E-MAC) Exelon Militaries Actively Connected
Jefferson Health
Home Depot
U.S. Foods
West Pharmaceutical Services, Inc
Ruth Wiley
Pond Lehocky
Battalion / Squadron ($1,000 – $4,999)
The Union League of Philadelphia
Fannie Mae
Novo Nordisk
L3 Communications / SPD Electrical Systems
ARAMARK
Unilife Medical Solutions, Inc.
Sonepar Management US, Inc.
Alicia Morrison
Law Office of Eugene Gitman
Francis and Wilma McHale
AOH Division 51 (Fill the Cart fundraiser)
General Smedley D. Butler Unit Marine Corps League Auxiliary Detachment #741
VFW Post 845
Kimberly Adams
Pamela Anderson
Tri State Parrot Head Club
Kevin Connolly
Luis Cortese
Terry and Ilona English
Stephen Foery
Joan and Bernard Spain Foundation
Greater Philadelphia Radio
Sugar House Casino
Plumbers Local Union No. 690
James McCarrie
Mary Moorhouse
Donald Morel
Norphans, Inc
Robert Panzarella
Patriots M C Montco
Jean Eva Pinto
Sandra Quinn
Donna Schmauk
UFCW Local 1776
Company / Flight ($500 – $999)
Rockwell and Dolores Hoffman
Kathryn Palski
Jacqueline Axilbund
James A Boyle
V A C Employees Association
Wellsboro Lodge No. 1147
PSC Industrial Outsourcing, LP
Julia O BarnesWidener University ROTC – Dauntless Battalion
John Kennedy Ford Feasterville
CentryCo
Kevin Christine
St Stephen's Lutheran Church
Kelly Cole
Crest-Lawn Memorial Post 832
JD Bravo Company, Inc
Bob Dunphy
Tom Fenerty
John Fullam
Maura A Gillen
Pamela Hughes
Richard Vaux Ivanhoe Lodge #384
David Lenz
Rodney Little
Bob, Fooze, Stella McLaughlin
Republic Bank
Mystic Island American Legion Post 493
Bernadette Ricketts
Donna Roccia
Crum & Forster
Hillis Public Adjusters
Stan Stepnonski
VFW Post 7043
Dawn Wilcox
Micro Distributing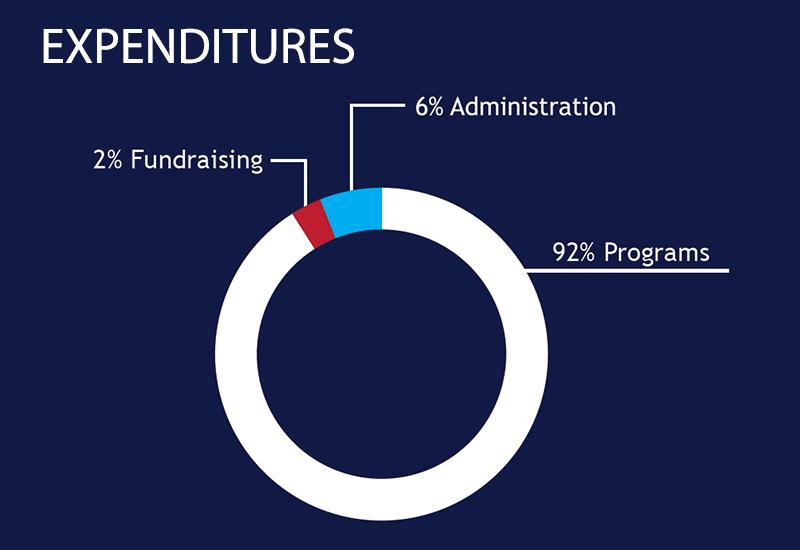 92% of every donation directly supports our Veteran Community!
The VMC is a non-profit 501 (c)(3) organization  |  EIN/Tax ID: 23-2764079  |  United Way Donor Option #14797419  |  CFC Donor Option #48126