Corporate Gift Matching
Your generous donation to the VMC could be matched dollar for dollar by your employer!
Many employers sponsor "Gift Matching" programs and will match any charitable contributions made by their employees, retirees, and/or employee's spouses! Contact your Human Resources department to see if your company has a Gift Matching Program. By taking advantage of your employer's matching gift benefit, you may be able to double or even triple your impact on our local veterans!
Gifts and Estate Planning
Leave a lasting legacy; name The Veterans Multi-Service Center as a beneficiary in your will. A planned gift, such as a bequest in your will or trust will ensure your support for Veterans well into the future.
Suggested Language:
"I give, devise and bequeath to The Veterans Multi-Service Center Inc. (VMC), 213-217 N. 4th Street, Philadelphia, PA 19106 (____% of my estate), or ($______)."
If you have any questions or would like more information, please call Lincoln Strehle, our Deputy Executive Director, 215-238-8061.
United Way and CFC Donor Option
WORKPLACE GIVING!
If your worplace hosts giving campaigns through the United Way or the Combined Federal Campaign, consider designating your donation to the Veterans Multi-Service Center!
THE UNITED WAY: The Veterans Multi-Service Center is proud to have been awarded as a United Way Impact Partner, an honor reserved for nonprofit organizations that have gone through a rigorous, objective evaluation process and proven they can deliver outcomes and measurable results in their priority areas. To designate your donation to the VMC through the United Way, use our United Way Number:  4308
COMBINED FEDERAL CAMPAIGN (CFC): The Veterans Multi-Service Center has also been approved as a Combined Federal Campaign non-profit organization! For Federal Civilian, Postal, and Military donors you can designate your Combined Federal Campaign donation to the VMC using our CFC Number: 48126.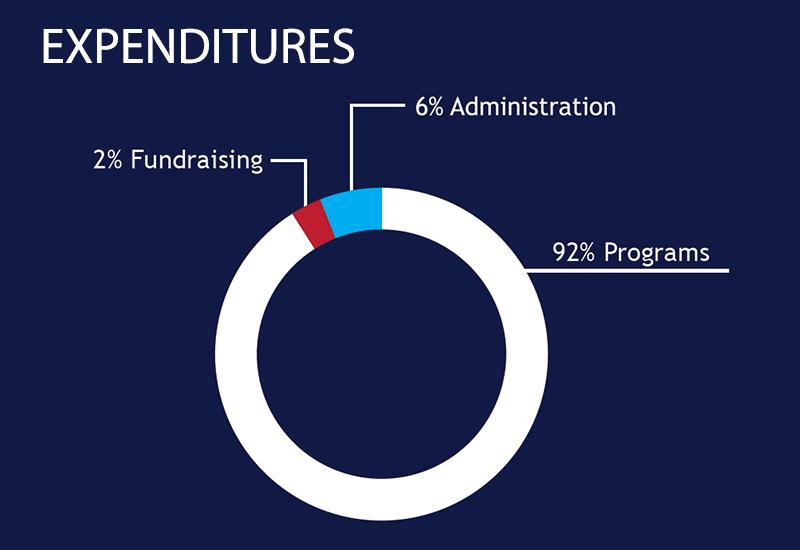 92% of every donation directly supports our Veteran Community!
The VMC is a non-profit 501 (c)(3) organization  |  EIN/Tax ID: 23-2764079  |  United Way Donor Option #14797419  |  CFC Donor Option #48126