The Hannon Act celebrates three years since being passed into law but veterans continue to struggle accessing mental health care and resources.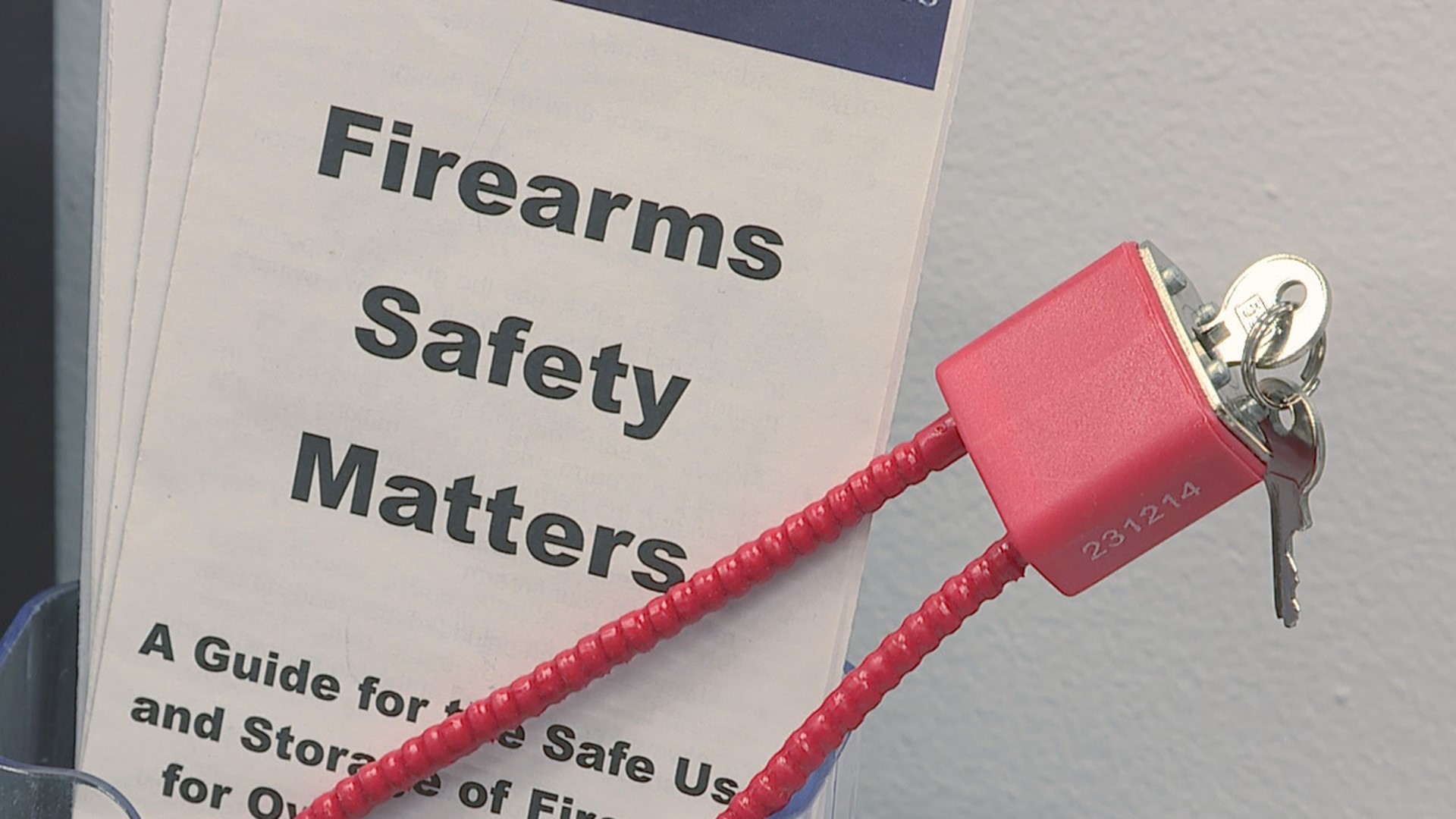 Click here to see the full video
Author: Robert Stover
Published: 4:07 PM EDT October 20, 2023
DAUPHIN COUNTY, Pa. — The Commander John Scott Hannon Veterans Mental Health Care Improvement Act of 2019, or Hannon Act for short, was passed by Congress and signed into law in 2020. The law gives veterans struggling with mental health access to potentially lifesaving care.
"Really what it did to the Department of Veterans Affairs is it restructured how they do the mental health within the organization, it restructured how they did it, it expanded resources and brought those resources into the community," explained Darrel Owens, the director of government relations for America's Warrior Partnership.
Despite the progress, local non-profits say there's still a lot of work to be done, citing how veterans are still waiting more than a month to receive care.
"I don't think anyone thinks 41 days for a wait time to see a mental health care specialist is okay," Owens said.
Owens was born in Waterfront Pennsylvania and went on to serve in the military. He is currently a reservist.
Likewise, Laura Maggiorini, the program manager for the Veterans Multi-Service Center in Harrisburg, says veterans might not be aware of what resources are available.
"That oftentimes means veterans who do not actively and frequently access mental health resources typically have that longer wait time because they are coming in as a new patient in that sense," Maggiorini said.
According to Owens, an estimated 17 million veterans live throughout the United States, but only about 2 million access veteran care and resources. That number is lower across Pennsylvania.
"These are their benefits, if they don't use it, it doesn't go to somebody else," Owens said.
"I would say there's a good proportion of the veterans that we have the privilege of serving who say, 'I didn't know,'" Maggiorini added.
Veterans struggling with homelessness may not be able to physically access important resources, or not have transportation to local Veterans Affairs offices.
Regardless of what factors are keeping veterans from accessing care, Maggiorini says outreach programs are critical to saving veteran lives.
"The latest statistics show that veteran suicide rates are 1.5 times higher than the average rate for a non-veteran adult," Maggiorini told FOX43.
Veterans who are contemplating suicide are encouraged to call the Suicide and Crisis Hotline by dialing 988 or enroll in the Sergeant Parker Gordon Fox Suicide Prevention program.